The Payment Gateway UPI has merged with various banking features, allowing people to transfer funds within seconds. With UPI help, you can have peer-to-peer requests for scheduling and get paid at your convenience and requirements.
What is being facilitated by payment gateway UPI to ordinary people?
UPI Payment Gateways have revolutionised small and medium-sized businesses.
It is helping many people to transfer money digitally without using any machine,
manual card, or remembering the details of a bank account.
One UPI gateway is indeed facilitating you with various services –
24*7 availability of a resource that can help you transfer money.
Single mobile application with access to different banks.
Two-factor authentication system and a single-click payment.
Virtual details like phone number, direct QR code scan, or direct
UPI to UPI transfer and UPI to bank transfer are available.
There is no need to add details like bank account, card number, and IFSC code.
There is 24*7 availability of QR code scanning from mobile to mobile.
UPI is solving all your problems at once – getting cash on delivery in
case of emergency, running to an ATM and having an exact amount of payment to pay to any merchant.
With a single application, you can have merchant payment and scan
the QR or feed the UPI ID to give compensation to any person.
You can pay bills over the scan payment through UPI or QR code.
Donations, Collections, and Disbursements Scalable are available in one app.
You can quickly raise the request from the Mobile App directly if you have any issues or complaints.
Benefits of Payment Gateway UPI
UPI helps you to receive direct payment, and it is what makes it a more efficient
payment gateway for your organisation. Besides this, there are many other
advantages that you can count on and these are –
Convenience:
The use of UPI has made it possible to have quick payment transfers. You can transfer the money from your bank account to any other friend's or merchant's account, etc. You need one quick click to transfer the money. Contrary to cash or credit cards, where you need to remember
the numbers, the UPI use reduces the burden and helps you have a convenient payment option.
Security:
your unique UPI ID, you are asked to enter the security PIN or four digits or six digits. The app is highly dependable, but a safe method has been adopted because it keeps your details safe.
UPI is connected with high security, for instance, Google Pay. When you open the app, it asks you to enter the PIN or pattern every time. And when you do the transaction using
Indeed, there is no need to remember the significant numbers of the IFSC code,
account number or MICR code; you only need to enter the pattern or password.
Cost savings: You need to pay no additional fee for the transactions to any
merchant or friend, unlike using debit cards, credit cards or any other card
used for money transactional services.
Broader customer base: First, you receive the payment from your clients within seconds by sharing the unique UPI ID. Second, you do not need to wait, hush or rush for the exchange of cash. Third, it is helping you to boost your sales. Fourth, you can expand your business globally and reach different countries with multi-currency use.
Faster payments: A unique UPI ID is generated for a single account or the account holder's name after saving bank details. Using the UPI Payment Gateway, you can pay faster with the protected mode and high-security passwords. It is convenient to use, helps increase cash flow, and requires fewer resources to operate it.
How Is UPI Better Than Other Payment Methods?
User-Friendly Interface: The interface used in UPI apps is intuitive and straightforward, as it helps in easy transactions.
QR Code Payments: The UPI payment gateway or app supports using a QR code. There is a particular QR code that is generated for each UPI holder. With this QR code, you can send money to anyone [to any merchant, friend, relative or for doing any essential utility bill payment] within seconds.
Interoperability: The working of UPI is easy, smooth and seamless, i.e., it allows easy transactions between the two banks, unlike the wallet payments where the payment may get stuck or may have network issues.
No Need to Load Wallets: Unlike the wallets where you may or may not be required to maintain the wallet balance, the UPI transactions don't ask you for this. It stays directly linked with your bank and makes the payments directly from the bank or bank transfers.
Wide Acceptance: The best feature that has been provided to people using UPI is the QR code scanning system and the UPI ID, which receives all details of the beneficiary by just uploading the particular UPI ID. It has made it widely acceptable across various merchants and platforms.
Beginning of UPI and the Reason Behind Its Immediate Launch
In April 2009, the National Payment Corporation of India (NPCI) was formed to integrate the payment gateways with a mechanism that could introduce a uniform payment system for all retail or merchant payments.
In March 2011, the RBI noticed and gave the statistics that there are only six non-cash transactions there in Indian markets. And by that time, there were only 10 million retailers using card-based payments. Also, at least 145 million families in India were not known to the complete banking facilities.
The reason why the UPI was launched?
When you use cash, notes or coins, there are more chances of corruption.
With the release of UPI, the government has now become able to tackle the chances of black money and illegal cashflow.
The UPI and its use is necessary to remove the pressure on paper use. It has further reduced the pressure on printing machines to print manual currency.
In 2012, the RBI announced that it will soon launch a payment gateway or a universal payment method that will help people to send money easily, especially within the state of India. Furthermore, this payment gateway will help people to stay safe, secure and protected the over-spread of corruption.
Then, the UPI was launched in 2016. This led to such an exponential growth that India became the world's largest real-time payment market. In 2020, Indian markets saw a transaction of nearly 25.50 billion.
What was done to make UPI more powerful?
The minister of finance announced that there will be no merchant discount rates (MDR) on UPI. This increase the use of UPI in local areas and people started using UPI for low-value transactions. Now, the UPI is helping merchants to receive money and reach the global level.
In January 2019, the UPI became a popular payment option. Seeing this, the government increased the transaction limit from ₹100,000 to ₹200,000 in March 2020. Then, in December 2021, the limit was further increased to ₹500,000 for business owners.
By 2023, the UPI payment gateways or QR code scanning have become two most feasible payment options for any individual, company or any business owner. Now, there are specific announcements like RBI is considering merchant discount rates (MDR) on UPI transactions for furture.
Additionally, there are certain advancements that are integrated time to time within these UPI apps. For example, Tone Tag, a UPI-based app that was launched or made in partnership with NSDL Payments Bank and NPCI. It is a particular app with a voice-over feature in different languages. With this feature, you can do shopping and payments, can have contactless shopping experiences, or product communication with customers.
How Many Countries Adopted UPI And How It Changed The Game Of Other Payment Methods?
India has adopted UPI, and 30 other countries have given their wide acceptance for the use of UPI. NPCI launched its subsidiary – NPCI International Payment Ltd (NIPL) – in 2020 including the RuPay Card Scheme and UPI. This subsidiary was launched with the motive to be acceptable by international markets for doing payments in Indian rupee.
First, NIPL collaborated with the Royal Monetary Authority of Bhutan in July 2021, and second, it collaborated with Nepal's Gateway Payment Services and Manan Infotech network. These two collaborations were made to enabl Indian-based QR and UPI to be available in these two countries.
Next, NIPL partnered with the Monetary Authority of Singapore in September 2021 and then with UAE in 2022. This was made to let Indian-based UPIs and QR codes to be integrated with their country-based apps like PayNow, Network for Electronic Transfer (NETS) from Singapore and UAE's NEOPAY and Lulu Financial Holdings.
payment gateway upi
The Prime Ministers, Narinder Modi from India and Hsien Loong from Singapore, joined their hands for launching a link between the Singaporean app PayNow and India's UPI.
NIPL get partnered with several other countries to establish a link between its UPI and other country-based payment gateways.
First, ten countries were selected including Singapore, Australia, Canada, Hong Kong, Oman, Qatar, USA, Saudi Arabia, United Arab Emirates, and the United Kingdom. A person having the country code of these ten countries can use UPI in India. These international mobile numbers will allow the international visitors to have payments in Indian local markets. This will avoid the use of international cards for international visitors. This new rule or protocol came into effect on 30th April 2023.
Next, on 22nd February 2023, the RBI announced that all travellers visiting India will get an easy access to the use of Indian UPI if they have international phone codes. This facility is provided at three airports, including New Delhi, Bengaluru and Mumbai, which will further be extended in future.
It has further helped in boosting the commerce across India's hospitality, tourism and retail sectors and other partnering countries. Additionally, there are no rates, extra charges, or additional fees that you needo pay for the use of UPI, like in the case of VISA, Mastercard and SWIFT3.
How UPI Became A Game Changer In The Payment Gateway World?
● First payment gateway for e-commerce businesses in India
India launched its first payment gateway known as "BILLDESK" in 2000. However, there was still a need for a kind of payment gateway that could serve better payment services. A payment gateway was needed with flexible features, quick and easy-to-pay services. Also, it was the era when the merchants were on the growth, and the markets were growing with e-commerce businesses.
After 2007, Flipkart was launched, and people learned that countries like India could have such flourishing businesses. Using the website, Flipkart changed how online products and services could be sold to people across different demographic regions. On the one hand, when the e-commerce businesses were growing, there became a need to have a reliable payment gateway which could serve these websites growing fast.
With this, two significant things happened –
First, people started accepting the casual use of payment gateways for regular payments. The payment gateways started acknowledging ordinary people and provided the information that it is the most encrypted and tokenised gateway that could ever be used.
The payments could now be made with just one click, and it started helping merchants with increased cash flow.
After the successful launch of the e-commerce website Flipkart in 2007, the payment gateway PAYU PAYMENTS was launched in 2011. There was an increase in transactions for online payments.
Simultaneously, other payment gateways started getting launched, like Paytm in 2009, which became merchants' most used payment gateway in 2012. After that, the Paytm wallet was introduced in 2014 with other features giving merchants and individual users flexibility.
● How the payment gateways were integrated with UPI – complete history and present scenario
The turning point came in 2016 when the UPI – Unified Payment Interface – was launched by the government of India and NPCI. first, the pilot UPI was established, and within three months, the banks found their individual UPI apps and made them available for use on "The Google Play Store." It took little time for UPI to grow and be adopted by people, and now the UPI transactions have seen a year-by-year increment in their uses.
Beginning with 21 bank members in April 2016 and with its pilot launch, there was no user and no person in India who was earlier known to the use or meaning of UPI. After that, four banks [Axis Bank Ltd, Union Bank of India, Federal Bank Ltd and Bank of Maharashtra] went live with their UPI apps on the Google Play Store with the help of NPCI.
Seeing its utility, effect and ease of transaction, the UPI started integrating with different payment gateways or apps. The customers began adopting how to use UPI, make transactions, etc. Now, many payment gateways are using UPI and QR scanning options. For example, PayU not only provides an alternative to be used as a payment gateway for e-commerce websites but also serves the choice of UPI and the ability to track or manage the transactions using UPI accounts for the payments to be given to merchants.
Challenges of UPI Payment Gateway
You have successfully launched your e-commerce website with an integration to your UPI merchant account or UPI Payment Gateway. The UPI payment gateway has benefitted various Indians and the Indian payment landscape. But, still there are challenges connected with scalability, security, interoperability, and accessibility. There is a need to have an inclusive UPI ecosystem that is effective with the collaboration of the NPCI, banks, payment service providers, and other stakeholders.
– The Challenge of Scalability and Reliability
It is one of the significant challenges the UPI faces for the monetary exchange. Undoubtedly, UPI has exponential growth in India and other countries, but this growth has led to an increase in transaction failures. This disruption can hinder the use of UPI and the user's confidence.
To know about the scalability factor, there is a need to understand the infrastructure of the robust technology. Also, to have uninterrupted services, there is a need to regularly monitor the capacity and anticipate the growth of the services. The UPI has an optimising infrastructure that comes with the collaboration of NPCI, banks, and payment service providers, and this infrastructure further meets the demands of an expanding user base.
– User Awareness
UPI has become prevalent in India, its urban and rural areas. Still, there are certain factors like the lack of smartphone use, lack of digital literacy and the language barrier – there are certain factors inhibiting the use of UPIs and their penetration in Indian areas or regions.
To address this challenge, there is the need to begin awareness campaigns and let people know about UPI's use, benefits and functionality. The institutes using UPI can collaborate with NGOs and other microfinance institutes to empower or educate people about the benefits of UPI Payment Gateways.
– The Banks Have To Set The Daily Limits
Undoubtedly, the United Payments Interface (UPI) and its transactions in India are rapidly growing. The immediate use has further created limits imposed by the banks and apps. These limits further create a complex landscape for the users to transfer a particular value, especially in the case of large-scale businesses. Thus, banking infrastructure and technological capabilities are posing challenges for UPI users.
Daily Limits on UPI Payments: First, in 2021, the NPCI [National Payments Corporation of India] set a limit of 20 transactions in one day and up to the transfer of ₹1 lakh per day. On the same side, the other banks and apps imposed different limits, creating more user complexity.
For example, ICICI Bank has set a limit of 10 transactions per day. The Bank of Baroda and HDFC Bank has given permission for only 20 transactions per day. There are certain specific categories, like capital markets, collections, insurance, and forward inward remittances, where it possess a limit of ₹2 lakh. Then in December 2021, the limit extended to rupees 5 lakh.
Increase in UPI Payments Over Time
The UPI and its use has become more popular after demonetization in India. The transactions from May 2018 to May 2023 have primarily increased in volume rather than value. First, the use of UPI began with making payments for small businesses and significant transactions. Now, the UPI is used for small transactions with less value. Thus, there has been a decrease in value per transaction rather than the increase in volume.
Confusion for UPI Users With One-Click Payment Process
– the rules change occasionally. The RBI recently stated a new rule regarding the use of UPI in April 2023. Prepaid Payment Instruments (PPIs) wallet transactions were introduced via UPI. This PPI transaction is further led into an interchange fee of up to 1.1% for a payment from one person to a merchant and commerce between the banks up to ₹ 2,000. This fee is further made on merchants.
Such changes that are bringing new transaction rules and additional charges are further creating confusion for those addicted to only a one-click payment process. It can become difficult for those users who may need more understanding.
There is an additional introduction of the UPI AutoPay feature, allowing for recurring payments of up to ₹5,000, making it convenient for merchant retention. In this case, you may or may not be on the loss because once you forget to cancel the recurring payment, you will lose your money.
Conclusion
The Unified Payments Interface/ UPI payment gateway has transformed the Indian payment landscape. Earlier, you will have to count the notes or currencies and pay the bills with a few tokens or exchanges. Now, the payment procedure has become safe, secure, easy, seamless and more convenient to use.
Since the launch of UPI in 2016, the UPI has expanded to almost three billions users, particularly in India. The payment methods have become revolutionized in the sense that you can pay utility bills, transfer the money and can send gifts in the form of money to any other UPI ID. In conclusion, UPI is easier to use and it is one of the safe and secure platforms. You can use it as the best alternative for credit cards, debit cards, etc.
Signup for free Payment gateway Cashfree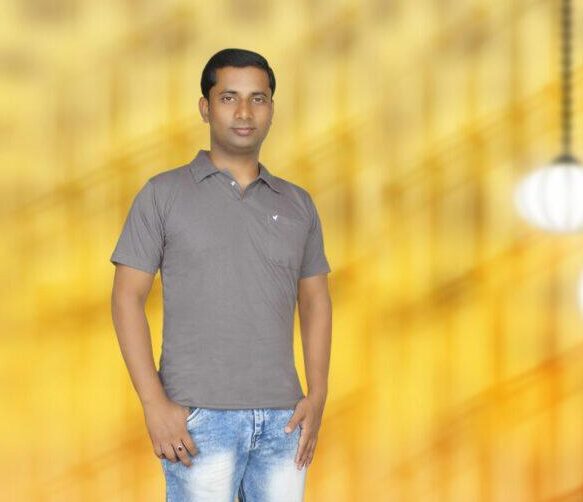 Seven reasons due to which businesses in India loose revenue