If you are growing your business and want to streamline the customer's payments or the payment process, the payment gateway for international payments is the best way.
The payment gateway makes it easy for the customers to pay you the money and reflects instantly on your end with an increased cash flow.
To start with online payments, you, as a merchant, need a secure system to help you handle the customer's sensitive bank details. The payment gateway authorises the payment and securely cuts the charges from your credit card.
Any payment gateway, either domestic or international, is doing three things –
It validates the customer's credit/debit/any other card details.
It ensures that the customer has enough funds in the card through which he makes the payments.
The payment gateway approves the amount and the transfer of the rupees to the merchant's account.
All these services are done with encrypted gateway service providers because there is the liability to hold the responsibility of sensitive customer data.
What Factors To Consider Before Choosing the Best Payment Gateway for International Payments ?
A payment gateway for international payments is necessary for any reliable business to accept the online payment. The technology used in this process circulates the information from the customer's bank account to the merchant's account, authorising the payment successfully.
Before you choose any payment gateway for international payments, it is important to choose fees, pricing schemes, security and other important factors.
Pricing & Fees
The payment gateway has two fee structures – subscription and payment processing fees. The subscription fee is the monthly fee that any payment gateway charges from the merchants, and the payment processing fee is the fee that the payment gateway charges for each transaction from the merchant. Certain payment gateways do not charge any monthly fee; instead, they charge a higher transaction fee.
If you are interested in any international payment gateway method or mode, an expected fee ranges from $25 to $50 for a subscription. The payment gateway charges an additional 2.9% plus 30% for transactions. Anything between these two parameters has fewer or more features than average. It is about those countries where you are exchanging the money within dollars.
Furthermore, if you are considering the pricing scheme for payment gateway for international payments, the following questions come into play –
Does the payment gateway offer you a free trial?
Is there any setup fee for the payment gateway?
Is there any hidden fee for the payment gateway?
What are the monthly charges, chargeback fee, refund fee or other fee, including transaction fee?
Types of Payment Gateway for International payments
Generally, there are three major payment gateway types: domestic and international. These types are described below –
Redirect: In this type of payment gateway, the gateway takes you to a payment processor like Stripe, PayPal, or any other mode for the transaction.
Hosted (off-site payment): In this payment method, the customer or the payment provider feeds the details on the server or the payment gateway. The customer can purchase on the website or the retail location. Later, the customer can pay using the mobile/website app. In this method, the POS system is put into operation.
Self-hosted (on-site payment): the transaction occurs on the merchant's website or one server in this payment method.
Integrations & Customizations
If you select a payment gateway for international payments, the gateway should be able to integrate with your shopping cart, accounting software, and other software that connects your business. It will further automate your accountancy and calculations while saving time.
The next factor you can look for is the customisation of the payment gateway. For example, if you want to add the logo or change the colour scheme of the payment page, you can do it easily. It can be accomplished using API, though not all gateways provide this option.
Security
It is one of the top priorities before finally dealing with any payment gateway. Ensure that the gateway utilises the latest technology and serves you with end-to-end encryption; this will protect the customer's bank details and the money in your bank from fraud.
The payment gateway should also comply with the PCI standards. It means that the gateway should follow the Payment Card Industry Data Security Standard (PCI DSS)– the security standard that all businesses using credit cards follow.
Payment Methods
Now, you need to consider which or how many payment methods are associated with the payment gateway. If the gateway accepts credit card use, it should be able to pay the bills through PayPal, Venmo, ACH, eCheck or others.
On-site or Off-site Transactions
Certain payment gateways allow you to have the payment on the same page. In contrast, other payment gateways allow you to have payment on a redirected page other than the main website or a separate page.
If you, as a merchant, want to have payment with an on-site solution, you can have on-site transactions using the same server. If you want to let customers fill in their credit card details every time they visit the website for the purchase, you can have a separate page for the payment procedure.
Payment Gateways Limitations
Not all payment gateways are created equally. So, if you choose a payment gateway, you must understand the limitations inherited from it and its infrastructure.
Certain limitations come with the payment gateways, either domestic or international. These are listed below –
Not All Gateways Accept all types of cards/payments.
Certain payment gateways will not inform you about using any particular payment card, like a credit card. As a customer, you must read about that payment gateway and understand its uses, including its limitations and what is excluded from its basic features, uses benefits and others.
International shoppers may have different payment options.
As a merchant, you are trying to have an international audience so that your online store can accept payments in different currencies. For example, if you are using a payment gateway in the U.S., it may not be used in India, but there might be chances that people are familiar with its uses.
There are certain payment gateways which charge you with fixed transactions for both domestic and international payments. And there are others which will end you paying higher amounts for international purchases.
Thus, if you are running an ecommerce website, you should have the support of the international checkout process or payment gateway that should accept payment in multi-currencies.
Security flaws.
If your payment gateway is not supporting your website with the utmost security services, you may lose the customer base. Conversely, the customer base is maintained if the payment gateway is smooth, secure, and easy to use, with all payment modes known to the customers. Furthermore, there are certain vulnerabilities that you need to keep in mind before selecting any payment gateway for international payments.
Data breach
Mobile payment issues
Malware
Online shopping is a site that needs to be highly protected against hackers. It is because you are not the only one associated with having the bank details on the website. Since the customers are feeding their card information on the websites, the security needs to be controlled. The payment gateway should be such that it should–
Protect your passwords against fraudulence.
Even if the fraud message comes from the website, it should detect it immediately and send you a rectifying message.
Payment Gateway For International Payments In India, 2023 (Updated List)
Instamojo
As such, Instamojo doesn't accept international payments, but you can use it with your international debit/credit cards only within INR currencies. That means you will be charged within INR if you are using Instamojo from any country.
Pros:
There is no fee for setting up the gateway, free digital hosting services are available, and there is a smooth interface.
There are shareable payment links, and they provide easy website integration.
There are 100+ payment modes associated with this payment gateway.
Cons:
The gateway doesn't support a multi-currency system but accepts payment in INR.
There is a live chat feature that needs improvement.
Seven reasons due to which businesses in India loose revenue
PayU
It accepts major types of currencies with different methods like Credit Cards, Debit Cards, Net Banking, EMIs, BNPL, UPI, and Wallets.
There are 150 payment options with more than 150 payment methods.
It also accepts international payments.
This international payment gateway is one of the best solutions for international payments and online businesses. It serves you with award-winning technology, having more than 4,50,000 merchants and 100+ payment methods. In short, it is the best solution for all e-commerce websites.
Pros:
It is the trust of more than five lakh business owners.
Integrating the gateway with your website will give you a comprehensive developer guide.
The gateway supports international payments, customisable and native OTP is available, EMI and BNPL solutions are available, etc.
Recurring payments can be managed.
You can manage the loyalty points using the rewards and paying through rewards.
Helps you get immediate refunds.
Cons:
No negative point is there/no cons are listed.
CCAvenue
CCAvenue is a unique payment gateway service provider that serves you in INR and USD. It serves you with comprehensive payment processing services.
There is a wide range of payment options available with this payment gateway.
There are 20+ ATM-cum-debit cards from national or international banks.
It is one of India's largest direct debit engines that serves you 20+ Chinese Net Banking options, 30+ Indian Net Banking options, and 3 Singaporean Net Banking options.
Pros:
It provides you with account activation within a few hours.
You can easily integrate your website with this payment gateway.
Easy international transactions are available with this payment gateway.
It supports you with 200 payment methods, high security against fraud, zero setup fees, and helps you get recurring payments.
Cons:
The UI software that is supported by it is complex.
Sometimes, the customer executives might not attend you the way they should, making it difficult to get refunds. (based on real experiences and real reviews).
Airpay
It accepts payments across 200 countries and can help you increase your revenue at good rates. It supports various currencies, enabling you to make international payments. You can use this gateway to have the currency in your regional one. A function converts the invoice amount into the local currency so you can have the complete transaction. It supports credit card use, debit cards, net banking, RTGS/IMPS/NFT, Cash, Corporate Cards, QR, UPI, Wallets, Loyalty Cards, and Prepaid Cards across different channels where you can make purchases.
Pros:
There is a secured payment gateway with a faster payment process.
Data stays encrypted and secure.
There is a smooth transaction with a dynamic payment gateway that will make your life easier.
Besides, there is interactive voice response.
Cons:
Sometimes, it takes long minutes to process the payments.
Zaakpay
It allows you to make payments on debit cards, credit cards and prepaid modes. There are around 50+ banking partners where you will receive net banking services. Other modes are available, like UPI, Digital Wallets & Pay Later. It is the acceptable gateway that works in PAN India or across nations. You will receive the instant payment within seconds using this payment gateway.
Pros:
There is a direct transfer from your credit card to the bank.
The transfer takes only a few seconds.
Cons:
The charges for the credit card to bank transfer may be high for you.
Atom
This gateway was inaugurated in 2006 and is now called NTT DATA Payment Services, the best payment service provider, allowing merchants and customers to have digital payments. It was possessed by NTT DATA, a global innovator and a Japanese system integration company, in 2019.
As an Indian merchant, you can accept international payments using Visa and Mastercard, but transaction charges are higher, i.e., 3.95%.
Pros:
This payment gateway for international payments in India supports you with robust technology.
There are in-built protection tools that protect the customers from fraudulence.
Offers real-time reporting, helping businesses to have a complete track of transactions.
There are customisable features with versatility.
Versatile payment gateway with customisable features and tools.
Cons:
DirecPay
DirecPay offers various payment methods, a highly secure platform that ensures convenient monetary transactions and safe execution. It is further associated with online shopping carts like OpenCart, Magento, Joomla, CS-Cart, etc. The international payment gateway is available for Android and iOS mobile handsets.
Pros:
Best suited for large, medium, and small businesses.
The customer executives are available only for business hours and online.
Cons:
Not available for freelancers and individuals
It is not available for installation on Windows/iOS/Android; you cannot expect 24/7 support from their customer executives.
SecurionPay
SecurionPay helps merchants to accept mobile and web payments in 160 different currencies. Single and automatic recurring payment option is there with the gateway. You may be required to set up intervals to retrieve the conversion failure rates.
Support for 24 languages, one-click payment, zapier integration, PCI Level 1 and tokenisation for credit cards, and complete protection against fraudulence. There are different charges for regular and high-risk businesses like regulated casinos.
Pros:
It gives you full control over the transaction and makes the setup quick and easy.
Fraud management is there with a completely protected system.
Cons:
Paykun
Paykun is one of the Indian payment gateway for international payments started by five Gujarati friends in 2018. It offers the lowest TDR with 1.75% and is available for many small businesses freelancing and blogging.
The motive of this gateway is to increase the affordability of various common people and have a cost-effective gateway solution. Though it is a new market gateway, it provides safe and secure payment. It has the lowest TDR and has the number or ranking of #6 in the list of payment gateways by WooCommerce.
Pros:
There is a high security that is served with this gateway. The security concerns are unavoidable by the gateway solution.
It is simple, easy to use, and serves you with a secure gateway system.
Cons:
It has lots of features which are unavailable in front of its competitors.
Cashfree
Cashfree is another of the best international payment gateway that supports 120+ payment options. It includes using 65+ net banking services, credit cards, debit cards, UPI payments, NEFT, BHIM UPI, Mobile Wallets, EMI and an option for later pay.
Cashfree accepts the payment in 30+ foreign currencies. It integrates with PayPal to provide express checkout, making the gateway easy for domestic and international transactions.
Pros:
The payment is auto-collected, refund is facilitated instantly, international payment is accepted and the multi-currency system.
An invoice is generated for every payment.
Some websites and applications can be integrated with this gateway.
Cons:
Cashfree prefers itself to government-registered businesses.
Payubiz
Payubiz is a payment gateway that is popularly known among Indian merchants. It has a reliable payment gateway and payment services with 16+ countries and 125+ currencies. You do not need to hush or rush for the setup. It serves you with self-integration services that take no engaging time.
Pros:
There are the best conversion rates that are available with this payment gateway. It is partnered with various banks, reducing forex risk.
One tap payment option is available, with an insightful guide for growing online businesses.
There is an easy checkout process offering 24-hour customer service.
It can take payments through UPI using mobile devices.
Many payment options are available, including debit cards, credit cards, net banking, and UPI.
Global transactions are available.
Cons:
The integration options are limited.
Amazon Pay
Amazon Pay is the new arrival on the payment gateway platforms. It is a great choice for anyone who is looking for online payments. The multi-currency system is available, suiting the businesses to expand internationally. The pricing scheme is on the expensive side. However, it is strong and cost-effective compared to other big-name payment gateway for international payments.
Pros:
You will not need to take out your credit cards next time, as this app saves your details and helps you pay directly from your credit card to your bank.
You can receive the gift vouchers in your Amazon Pay account.
Cons:
Amazon Pay is less available for many shopping platforms
BillDesk
The integration process is easy and simple and helps you accept international payments. It also enables a system that helps you collect Indian currency or other monetary collections in India from different payment methods. Bill Desk was established in 2000 and specialises in managing recurring payments. It is a trusted payment gateway with reputed brands like Indian Airlines, India Today, Reader's Digest, Airtel, Vodafone, and more.
Pros:
Regular Email reminders for bill payments
24*7 support service
Cons:
Which international payment gateway is the most suitable option for my business?
We have mentioned a lot of payment gateway providers in our list stated above. So, when you are weighing the requirements for your website, you should consider the various other factors like-
How much can you spend on the particular payment gateway [monthly, yearly, quarterly, etc]?
If you wish to reach the global level, how soon do you wish to start getting international payments?
If you spread yourself with a global reach, how much customer support will you need for your website?
What is your utmost requirement for the website or a payment gateway?
You also need to take care that the payment gateway serving you with the payment solutions should also serve you with accounting solutions. Thus, the one that suits your business should be your first choice.
On one side, you need customer satisfaction from different demographic areas. On the other hand, you need a payment gateway that should not be restricted to a single payment option. Thus, you can choose the payment gateway for international payments that can serve you with multiple options like card payments, bank payments, internet banking, wallet payment or QR scanning. Here, your prime requirement should be the comfort of the customer.
Conclusion
There you have it: this was our best list of payment gateway for international payments in India. You can learn about their details, pros, cons, or other highlighted features from the abovementioned list.
It would help if you considered these factors before making the final choice. You need to take care of various things simultaneously, including –
The experience of the payment gateway for providing customers with payment services
24*7 contact should be available
Expertise in providing services for e-commerce platform
your tram or You can have international payments while being connected with your country base. You can run online websites with international payments for your online businesses, but you need to understand the pricing or security of the payment gateway.
Signup for free Payment Gateway Cashfree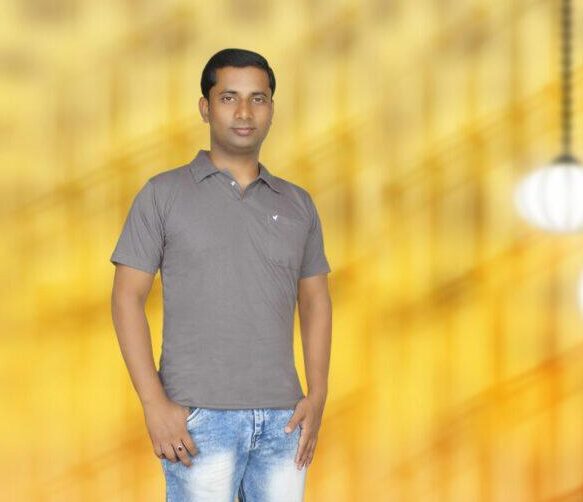 Seven reasons due to which businesses in India loose revenue