If you are developing a digital business, you will undoubtedly wish to expand your business worldwide. Of course, you will start from scratch, beginning with a small business and then reaching the higher one.Still, if you are an e-commerce, retailer, or small business owner, you can have clients worldwide and accept payment through an overseas payment gateway. But, the tricky part that comes on the path of all business people is receiving international/overseas payments for goods and services.
Here, we have brought a solution that will release stress and help you manage your international payments effortlessly. We mention the number of overseas payment gateways and other necessary details like why you need an overseas payment gateway, what an overseas payment gateway is, whether any fund is taxable in India for overseas payments, etc.
What is an overseas payment gateway ?
As you expand your business, you will surely deal in multiple currencies. Also, the chances of the purchase by any international client increase when they see the product's price in their local currency. So, what an overseas payment gateway does? It helps international customers pay the currency in their local payment mode.
Like any other payment gateway for a website that works for you in India, the overseas payment gateway also helps protect you from fraud. Any chance of fraudulence during the transaction is thus protected. The payment gateway is helping you and the client to have transactions in an uncomplicated way.
Why do Indian merchants need an overseas payment gateway?
As an Indian merchant, you may require an overseas payment gateway for many reasons. The first and the prime reason is to receive international payments and have a global reach. Other vital reasons are –
Global Reach – The way foreign people accept Indian things like Indian dresses, Indian religion and Indian food; it seems that the day is not so far when foreign people will order their favourites from Indian websites. Thus, you can try foreign credit cards and currencies to have global reach.
Cross-Border Sales – With an ecommerce website, you will likely reach international audiences or audiences outside your country. It will further create the possibilities of income and the expansion of sources.
For Online Sales
– What can be a better example than an ecommerce website? With the growth of ecommerce websites and online enterprises, you can have the growth of your secure payment experiences with overseas consumers.
For The Aspiring Freelancers – If you are a freelancer providing services like software development, writing, graphic designing, etc, you may often need to accept payments from different clients. Using overseas payment gateways will help you accept payments effortlessly and securely.
For Hospitality and Tourism Sector – For sectors like travel & tourism, hotels, hospitalities, and other tour operators, you should use international payment gateways to accept payments from international or foreign clients. Using UPI and other gateways like CCAvenue, PayPal, etc, helps you connect with different banks, international banking sectors and QR or wallet modes.
For Education Sector – For e-learning platforms, educational institutes, or education in correspondence mode, you may often require different payment gateways to pay the requisite amount inside and outside India.
For Any Other Big Or Small Business – Even if you have a small shop at or near any small street, you ought to face different clients or customers who may often give you money through different payment modes. Using overseas payment gateways in such a situation will help you increase or work on customer experiences, happiness and loyalty.
Is the fund that we receive from overseas taxable in India?
It will be taxable if you receive money in your personal account above ₹50,000. This amount will be added to your account with net income, and you will be taxed on your income slab for that year. If you are a business owner running any digital business, you will not be taxed on the amount received but on the net business profits.
Considerations while choosing the right overseas payment gateway.
Choosing the international payment gateway can be difficult, especially when you have specific requirements and must choose from different options. Certain factors may help you have a better choice for the right payment gateway, and these are listed below –
Transaction Fee: The payment gateway charges a fee on every transaction for international or sometimes national payments. What is your business's size, the annual maintenance fee by the payment gateway, the payment to be processed annually, etc? Certain factors will further shape your pricing model.
Accessibility: The payment gateway helps you integrate the website with your CRM and invoice software. For example, you can ask for ratings and experiences after making payments, additional information during or after making payments or any other specific instruction to the deliveryman. It helps you understand the customer and know more about your products or deliverables.
The Limits of Your Business: Cross-check if the payment gateway supports the Indian or other currency where you want to do business. Some gateways support multiple currencies and multiple languages. You can learn about the terms & conditions of those payment gateways and may select the most reliable one.
The payment mode you prefer: Since there are several modes like a credit card, debit card, net banking, EMI and other modern options, you may have one-time and subscription-based payments.
Security: It is the foremost factor that you should consider. Any payment gateway should maintain the needs and the demands of the customer and their data storage. The financial/banking details are sensitive for any person, and the gateway must ensure security.
What overseas payment gateways are acceptable in India?
By now, you already know why you need an overseas payment gateway. A business expanding across or outside the country and trying to reach different customers in many parts of the world must have a multi-currency support system.
This multi-currency payment gateway helps merchants with international payments and receive the payments in the money their country accepts. Finding the right payment gateway can be difficult, but with little research, you can decide which suits you best.
To ease your research, we have brought the list of overseas payment gateways, wallets, and Indian banks that accept payments from international countries and let you receive Indian currency.
PayPal
PayPal is a top-rated, trusted, and well-known online payment gateway for small or large businesses. It is an extensively used payment gateway that accepts debit and credit cards. You need to integrate the gateway with your website or shopping cart. This particular gateway is available in almost 200 countries and is used globally. It allows the exchange and transfer of almost 100 currencies.
There is no setup fee for PayPal.
You will securely get the refunds and returns.
For access to international payments, it charges the seller a minimum of 4.4%+ USD 0.30 + a fixed fee based on the currency.
The mobile app is also available along with web browsing facilities.
There is no withdrawal fee or AMC [Annual Maintenance Charges] charges.
It may take around 24 hours for the complete settlement of the refund and other charges.
Stripe
It is one of the best-known payment gateway for tech-supporting businesses. The best-known feature of this payment gateway is that it supports recurring bills. It has certain advanced usages, i.e., it accepts payment through Bitcoin, Alipay, and ACH transfers. It is used in over 139 countries and offers a valid subscription service.
It charges you money for international transactions, and the amount is 4.3%.
The gateway allows the use of major cards like American Express, Visa, Mastercard, Maestro, Discover, and apps like Apple Pay and Google Pay.
Authorize.net
Authorize.Net is a payment gateway and a subsidiary of Visa – a great solution for all big and small businesses. It can be the integrated payment gateway for the US, Canada, Europe, and Australia. It is one of the major flexible payment gateways supporting 24*7 online services.
They have the basic charges as a monthly fee, transaction fee, and set up fee.
They have two major plans – a gateway-only plan and a gateway + merchant account plan.
Checkout.com
It is one of the quick payment gateways that can be set up for payment options from domestic and international countries. This gateway is available across the countries like –
Europe,
North America,
Asia Pacific,
The Middle East, and
Latin America
Checkout.com accepts debit and credit card payments – Visa, Discover, Diners Club International, JCB, Mastercard, American Express, and UnionPay.
The setup for the international payment gateway is free.
There are two plans – Enterprise & Standard plans; you can opt for either of them.
Payment is acceptable through Google Pay and Apple Pay.
The mobile payments and online payments are acceptable.
It supports net banking, recurring bills, and a tie-up with PayPal's digital wallet.
2Checkout
This overseas payment gateway is based in the United States and provides services for over 90 currencies, including the Indian rupee. They have at least eight different payment types, an international gateway system, 200 international markets, personalisation and compliance with the language type.
There is no setup fee, and the integration is easy and flexible.
There are no monthly charges for the maintenance.
Customers with large data volumes receive discounts.
It provides a better system and protection against fraudulence.
CC Avenue
This payment gateway was founded in 2001 to provide a solution to online businesses. It offers 200+ payment options, along with the use of at least seven different credit cards [including Mastercard, Visa, Maestro, RuPay Cards, Diners, JCB, and Discover], 98+ debit cards, 59+ net banking facilities, 13 bank EMI options, and an additional 16 prepaid instruments. CCAvenue also facilitates Amex EzeClick and UPI payment methods.
There is a minimal annual maintenance fee that is ₹1200.
The transaction charges are applied –
2% fee on debit cards, domestic cards, payment wallets, IMPS and UPI payments.
3% of the charge is deducted on the use of international credit cards.
Allied Wallet
Allied serves you with wallet services and the best payment gateway used for international currencies. It has accessibility in over 196 countries and provides a user-friendly and convenient interface.
It is accessible with a one-click payment option.
It can handle recurring billings subscription-based business models and serves you with a wallet that accepts international payments and prepaid card facilities with all available eWallet products.
It also offers same-day settlement services.
ANZ
ANZ is one of the best overseas payment gateway for Indian merchants. It offers different plans like startup, business, and community plans [the best-suited plan for non-profit organisations].
They also offer mobile app and web browsing services.
The monthly fee is waived for the first 12 months, and after that, it offers unlimited transactions.
There is a minimal fee for the business select plant – $32+GST.
The community plan that is well suited for non-profit groups provides customised plans. They also offer waived establishment fees, annual fees and monthly fees.
They also help you receive insurance and prevention against foreign exchange risk.
Payubiz
Payubiz is an online payment gateway well-known for Indian merchants going global. It is one of the best payment gateway that provides reliable services within 16+ countries and over 125+ currencies.
The setup for the gateway is hassle-free, and it serves you with self-integrated services with no need to engage with the local setup.
They have the best conversion rates, protect the seller and are partnered with various banks, reducing forex risk.
They have a one-tap payment option, intuitive integration, the best conversion rates, and an insightful guide for growing online businesses.
Seven reasons due to which businesses in India loose revenue
SecurionPay
Such a payment gateway serves you with high conversion rates and a simple, clean, and fast payment gateway. They have flexible APIs that can be customised and help you with the basic needs of online businesses.
The one-click payment option is available with faster checkout services.
The transaction is extremely secure, and the app's personalisation is their UPS.
The options are available with recurring payment options and subscription models.
The accepted payment methods include most cards like Mastercard, Visa, Americal Express, JCB, Visa Electron, Discover, Diners Club International, and Maestro.
They work on certain payment methods or options like bank transfer, SEPA, PayPal, and Bitcoin.
EBS Payment Gateway
It is one of the most comprehensive and secure overseas payment gateway. It meets the demands of both enterprises and consumers, equipping companies with effective, convenient, and comprehensive features.
It is another gateway that helps you do business globally and accepts nearly 11 currencies.
The plugin for the shopping cart is easy and helps you have the services for different e-commerce websites, streamlining the payment process for online retailers.
You can integrate the gateway with your mobile apps to accept payments through mobile, including Android and iOS SDK versions.
It ensures that the gateway saves your data and complies with industry standards. A PCI DSS 3.0 compliance system further secures the cardholder data.
There is an additional option for seven distinct languages, helping you reach different demographic consumers and promote a user-friendly environment, raising customer satisfaction.
Instamojo
It is another overseas payment gateway that helps clients/business holders receive or make payments globally. It can accept payments from 100 different payment methods, including UPI, bank transfers, NEFT, etc.
Instamojo accepts payments from 100 different payment methods.
You can send money requests by SMS or E-mail and may collect the amount within seconds.
You can also change the theme's built-in features and may also change the lead-generating tools.
There is an additional option for immediate, same-day, or following-day payments.
You can set an expiration date for the payments and may hold the urgency of the payments or quick payments.
You can easily include the buttons of the Instamojo payment option on websites and blogs.
It complies with industry standards and helps you get secure transactions.
The API and plugin setup are easy and quick.
Razorpay
Razorpay is an industry-leading payment gateway serving merchants and clients with safe, secure, reliable and assured financial transactions. It is one of the most powerful overseas payment gateway accepting foreign cards, making Indian businesses reach the globe. It supports 92 different currency systems, making international trade simple and accessible.
This gateway accepts all foreign payments through different cards, including credit and debit cards.
You can easily subscribe to the payment option with an automatic option.
You can send instant payment links to several platforms.
It helps you develop focused promotional offerings available for only certain selected groups.
The currency system is reliable and easily convertible.
It is one of the best gateways that suits simplified financials for Indian firms.
The gateway possesses high-calibre requirements and sensitive payment data.
Quadrapay
QuadraPay is another leading payment gateway that provides solutions, a wide range of services, and various other services like –
Payment gateway integration
Risk management solutions for merchants
Chargeback preventions
Multi-currency support system
High-Risk eCheck
High-Risk ACH
E-commerce solutions
International payment processing system
SEPA (Single Euro Payments Area)- payment options within the European Union and seamless services.
It is one of the most comprehensive payment solutions that helps you meet the demands of diverse businesses with security, reliability, and flexibility.
Digital Wallets
Paytm
Paytm is a well-known payment gateway available in India with a business capacity of 72+ currencies. It supports all forms of international credit cards, and no payment or charges are applicable for the multi-currency transaction. It supports all forms of domestic cards.
Google Pay [Only in India, Singapore and USA]
Google Pay is another mobile app that you can use for Android or iOS with a version of 130 or higher. With Google Pay, you can send money from India to Singapore and the USA. It means if you are a resident of the USA, you can send money only to your Indian and Singapore friends using a particular mobile version.
Amazon Pay
Amazon Pay is another payment wallet that allows you and the merchants to transfer money for different purchases and services. If you are owing a store, this service is available with rates – 2.9% of the transaction amount + $0.3. If you use the wallet for international transactions, the commission will be 3.9% + $0.3. The application and the complete payment gateway method help you receive secure services within a minimum of time.
Indian Banks
Certain banks serve you with an overseas payment gateway. However, complete transaction processing may take around 24 to 48 hours. Also, many UPIs are connected with banks directly and seeing this procedure; many banks have launched their own payment gateways. The list of banks providing international payment gateways is as follows –
ICICI
To have a transfer of the money, you need to provide the client with your account number, payable amount, and wire transfer instructions. The overseas payments can take 24 to 48 hours to reach your ICICI bank. Also, you need supporting documents to receive the amount in your bank account.
SBI
SBI supports you with three major or different methods for receiving payments from overseas. It includes demand drafts, wire transfers, and express remit. The mode of express remit is only available for the individual accounts, not the business accounts.
The SBI bank charges a minimal transfer fee to the senders. It is the mandatory fee that SBI charges. These charges may further affect the receiver's payment.
HDFC
HDFC offers international payments with around 22 currencies, such as AED, USD, JPY, EUR, AUD, GBP, CAD, etc. There are two additional services – foreign currency cheque collection and foreign currency demand draft. To receive the money, you do not need to pay any charges. The client or the sender would bear the charges.
Axis Bank
Axis Bank accepts nearly fourteen currencies across the globe. To accept the international currency, you must submit a few documents necessary for verification.
Conclusion
We hope that we were able to provide you with an intuitive guide for the overseas payment gateway. If you want to start a company or an online business, focus on the uncertainties of having a business.
As an adviser, we will advise you to have a transparent service with any payment gateway website. The payment services should comply with your business services or with local regulations of the country.
Signup for free payment gateway cashfree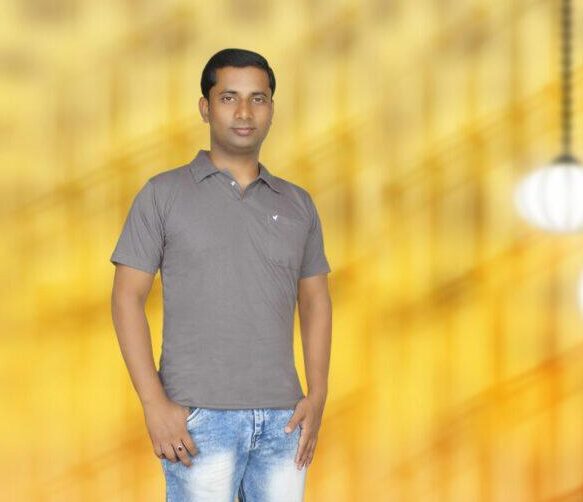 Seven reasons due to which businesses in India loose revenue