Cost Of Payment Gateway:You have set everything up for your small business or e-commerce website. No doubt, you are making a website to earn an impressive income. But, the most challenging task is to choose a reliable payment gateway for your business or brand.
Are confused about the cost of payment gateway, which payment gateway you should use, what documents you need for the integration of your website, etc?
Here we have the best gateways to increase your experience with your e-commerce website.
In this article, we have also mentioned the basic details of a payment gateway along with what number of payment gateway exists in India and what are their transaction charges.
Let's Start…..
What is a Payment Gateway?
It is an API or processing system that connects customers with a bank and allows them to transfer data with the bank easily. Payment Gateway works like a mediator between the e-commerce website and the bank of the customer. When the customer makes payment, the payment gateway securely opens the bank details or the banking website and helps you return to the main ecommerce website.
In short, the payment gateway secures the transaction between you and the website. Suppose you are a merchant and have given options like PayPal, internet banking, debit card, credit card or any other bank transfer. The API [Application Programming Interface] system used in the website will further help you accept payment through these secure methods.
On the one hand, this API system of payment gateway help you with features like IP address blocking, fraud detection, chargeback management, and shopping cart integration.
Why you need a payment gateway?
With the rise of businesses, you are making an e-commerce website. Then, it should have an aligned payment gateway method that should suit the technology and your website's technical speed. Thus, you should know how to use the payment gateway methods and the specialised transactions. Also, the types & the cost of payment gateway is a way to understand how securely and safely the website maintains your data and how it serves you with a smooth click on each button.
What advantages come from utilizing a Payment Gateway?
As a merchant, if you are using any payment gateway, you can have numerous benefits. Also, you need a robust digital store with a substantial payment gateway to create a successful business set-up with an online website. The working, the cost, and how easily the payment gateway works give a sense of security to the customers.
Here are certain advantages of utilizing Payment Gateway –
Safe, Sound & Secure Transaction: a payment gateway secures your data in a highly-secured encrypted form. Thus, it protects the buyers and sellers from any chance of fraud.
Smooth & Faster Transaction: the smooth processing of the payment gateway helps to increase the trust in the website. A smooth working of the payment gateway meant the payment could be done in a fraction of a second.
Less Chances of Failure: even if you use any redirecting payment gateway method, the payment gateway will redirect to the main website so you can avoid getting stuck in your banking details or the banking page. Redirection from external websites leads to fewer transaction failures.
A Good Reputation Among Customers: again, if the payment gateway is smooth, the customer base will increase.
Convenient: the more rapid the payment gateway is, the less time is required to process payment, making it more suitable for the customers.
Less cart abandonment: If there is redirection to more external pages, the customer will get abandoned with the main website or the cart page. It is what is prevented with the use of a robust payment gateway.
Recurring Billing & Storage For The Banking Details: a robust payment gateway saves your credit card details or any other bank details. It helps you make the payment with an option of recurring billing from next time.
Mobile payment: a payment gateway eases your work if you have any other integrated mobile app.
Considerations when selecting a payment gateway
Now, you must have become aware of how important it is to have a payment gateway for a website. It secures your website and the private or personal credentials that a visitor saves on your website.
Since the cost of payment gateway depends on the transaction fee as it is an essential factor. Before we proceed, let us discuss other factors you should consider while choosing a payment gateway.
Security
Security is the primary concern for integrating the payment gateway with any website. The payment gateway should offer you built-in fraud protection with additional software requirements. First, the vital thing to protect is the client's bank details. The gateway thus protects you, your website and your client from any cyberattack.
Support
There are certain government banks where you will lack support after 5 or 6 pm because their server get down after that. The payment gateway you will use for your website should give you 24*7 support with no time limits. They should also support you if anything goes wrong with your fee processing. Moreover, if you are doubting the payment gateway, try the gateway that should serve you with a free trial so that you can cancel the further payment.
Integrate the payment gateway with your website.
If you do not integrate the payment gateway with your website, the visitor or the customer will be lost somewhere in the process. An easy integration of the payment gateway with the website allows shoppers to jump onto other pages without leaving the main website.
On the contrary, the opposite can cost you money as a business person. The payment gateway is meant to ease your shopping process and other online purchases. It connects you with various accounts like PayPal, bank transfers/internet banking, UPI mode, QR scan, etc. Also, seeing today's technology, it is less acceptable to shoppers if the payment gateway is not connected with other methods.
Transaction Fees
There are different payment gateways, and all have different models or pricing schemes. Some charge you money per transaction, while others charge you monthly. Try to go for the provider that may serve you both options.
The Payment Gateway Should Accept the International Currency
Besides local currency, the payment gateway you will integrate into your website should support the international currency system. Suppose you have a shopper/client from outside India. If the client pays you in pounds sterlings or dollars, your payment gateway should support the currency type. By this, you will retain the potential sales and revenue you are on the way to getting.
Is there any requirement for the documents for the payment gateway?
Yes, if you want an easy and secure transaction cost of payment gateway for your website, you will have to submit a few documents with the type of business entity. Many businesses are categorized into Individual, Proprietorship, Partnership Firm, & Limited Liability Company.
You do not need to complicate the matter or tense about about it. Many of the digital submissions are now available on a PC or laptop. So, if you have your merchant account, you can go paperless, with no physical verification of documents. The payments will ask you to deposit a fee amount, confirm the dashboard, and finally verify your bank account details.
Document Required For The Business Type –
Individual
A scanned copy of PAN card [duly signed].
A scanned copy of address proof [duly signed & it can be a driver's license/Adhaar card/voter ID/passport/electricity bill]
The cancelled bank account cheque with precise details like the IFSC code and the individual's name.
Proprietorship
A scanned copy of the PAN card with the stamp of the proprietor.
If you have the PAN of the firm, then you need to upload both the individual and the firm's PAN.
A stamped proof of address.
The cancelled bank account cheque with precise details like the IFSC code and the firm's name.
Stamped trade license issued by the central or state government [duly signed copy].
Partnership/LLP
Letter Head [duly signed by all partners]
Duly signed/stamped PAN card copy of all partners.
Address proof of the authorized signatory with a duly signed or stamped copy.
The PAN of the company that the authorized signatory stamps.
Any kind of or copy of government proof [trade license, registration certificate, etc.] issued by the state or central government with a stamp.
The copy of the partnership with the signatures of the authorized body.
Certificate of incorporation signed by all partners.
The cancelled bank account cheque with precise details like the IFSC code and the firm's name.
Private Limited Company
Certificate of incorporation signed by authorized signatory.
PAN card associated with the business name.
GST certificate, email acknowledgement, declaration of non-enrollment, provisional GST certificate, etc.
The firm's letterhead with the signature of the authorized body or the firm's directors.
Copy of Board Resolution on Company's letterhead [signed & stamped by all the directors].
A signed copy by the authorized signatory or the government proof [trade license, registration certificate, etc.] issued by the state or central government with a stamp.
Copy of KYC [duly signed]
Shop photo
The cancelled bank account cheque with precise details like the IFSC code and the firm's name.
After you upload all the documents in the correct form or as per the image size required, you can download the Merchant Agreement Declaration (MID) Form. This form should be affixed with a stamp paper. The stamp paper should not be less than INR 100 as per the Indian Stamp Act of 1899.
As an authorized signatory, you must sign all the MID form pages with the firm's stamp [if applicable]. You must upload this MID form again on the payment gateway/service provider's website.
Remember to submit the details of the current account in all other cases except the business of an individual one.
Seven reasons due to which businesses in India loose revenue
What payment gateway options are available, and what is the pricing for website payment gateways in India?
With the making of your website, you are getting into a competitive world. You should know the cost of payment gateway, the monthly/annual maintenance cost (AMC), set-up fees, transaction fees, etc. On the same side, the payment gateway must have a transparent and affordable pricing system. Also, the payment gateway should be such that you will not have to compromise on your side for any transaction or security purpose.
So, here we bring you the payment gateway you can adopt or use for your online store.
PayUmoney
This payment gateway offers options for debit and credit cards along with an association with 50+ net banking facilities, UPI payments, digital wallets, etc.
The transaction cost of payment gateway for the website – 2% + GST for each transaction
For Diner Cards and American Express Cards, the transaction fee – 3% + GST for international transactions & EMI payment options
The AMC charges are free, and the transaction rates vary – from 3% to ₹6 for every transaction.
Razorpay
There are around 100+ payment modes connected or associated with this payment gateway. It includes net banking, credit/debit card/UPI and wallet services.
Though international card payments take a long time, they include access to payment modes like JioMoney, Airtel Money, Mobikwik, Ola Money, FreeCharge and PayZapp.
The cost of payment gateway for the website in India –
2% on successful translation
1% for international cards
CCAvenue
The annual maintenance cost of payment gateway is around 1200/- and includes around 200+ payment modes with access to 6+ credit cards, 58+ net banking services, 98+ debit card services, 12 prepaid instruments, 13 ATM cards, 14 Bank EMIs, and works with 27 major or foreign currencies including Indian rupee, American dollar, Singapore Dollar, Pound, Bahraini currency, etc.
The payment gateway supports around 18 languages, and there is no fee for initial set-up.
If you are making the use of debit cards, domestic card, VISA, MasterCard, and Maestro RuPay— there is a flat fee @2%
For the use of a mobile wallet & UPI and IMPS — there is a flat fee @2%
There is a flat fee of 3% for the use of international cards.
EBS
There are around 100 payment modes connected with this payment gateway. It includes six credit cards, 50+ net banking services, 73 debit cards, 13 ATM cards, 8 prepaid instruments, and 8+ bank EMI.
The annual maintenance cost of payment gateway is ₹1200 with a waive-off option for the first year.
It supports 11 foreign currencies, including Indian rupee, and seven languages, including English.
Transecute
The transaction charges for this payment gateway are around 5%.
This gateway further supports MasterCard and Visa cards.
The application takes about seven days to process, and you can withdraw the money every week.
If there is a chance of reverse of the transaction, the payment gateway returns or refunds your commission charged.
DirectPay
It asks you to submit a refundable security fee of ₹30,000.
The gateway supports multiple currencies for merchant and international payment activation.
The cost of payment gateway per transaction – 1.7% + $0.30.
PayPal
It includes payment methods with access to MasterCard, VISA, Discover, American Express, JCB & Diner's.
The gateway supports multi-currency and helps you accept payments from international countries but deducts the money for currency exchange from foreign to Indian rupee.
The cost of payment gateway per transaction – 4.4% + $0.30 + currency conversion charges.
ICICI Payseal
To make a merchant ID with this payment gateway, you must pay an integration fee of ₹50,000 plus non-refundable service tax.
It charges you a rental cost of 12,000 per annum.
For VISA & MasterCards, they charge an IMS fee of 3% per transaction + service tax.
For the benefit of international card transactions, the fee is 4% + service tax.
Cashfree Payment Gateway
Cashfree is India's leading payment gateway and one of the best API banking companies. It serves 120+ payment modes using credit cards, debit cards, and net banking, including 65+ banks, wallets, UPI Visa, Google Pay, BHIM UPI, EMI options, Buy Now Pay Later, etc. It also supports NEFT, IMPS and PayPal. Cashfree also offers international payment options and currency transfers with more than 100 currencies across the globe.
There are no initial set-up charges.
There is no annual maintenance fee and no annual business requirement.
Cost of payment gateway per transaction – Flat fee @ 1.90% + GST on credit cards, debit cards, Mastercard, Maestro, RuPay, 65+ net banking, etc.
A transaction fee is applicable using wallets like Paytm, Airtel Money, Mobikwik, Ola Money, Freecharge, and Jiomoney – Flat fee @ 1.90% + GST per transaction.
On access to UPI per transaction – Flat fee @ 1.90% + GST per transaction transaction
On access to international credit cards like Visa, Mastercard, and American Express – Flat fee @ 3.5% + Rs 7
Instamojo
There are no set-up or initial fee charges.
There is no annual maintenance fee and no withdrawal fee for its access.
It takes charges on international transactions, including —
5%+ Rs.3 per Transaction for Domestic cards
3% + Rs.3, Digital Products – 5% + Rs.3, Wallets – 2% + Rs.3 – for international cards
GST- 18% for all other transactions and access to international cards.
PayTM
Paytm supports domestic credit cards like Master, Maestro, Visa, Discover, Amex, and Diners with a flat fee – 1.99%. It also supports international credit cards. Paytm supports a multi-currency system with around 72+ currencies. It supports all kinds of credit cards for international payments. There are no charges applicable for multi-currency transactions.
The initial fee for the set-up is ₹5000, which is waived for now.
The annual maintenance charges are also 5,000 (waived).
There is no fee for yearly business requirements.
Offers same-day settlement and takes 1-2 days for the complete payment.
Customer support is there with 24*7 services and all through the week.
You need to submit only business registration details and bank account details.
After submitting all documents, you can go live with the payment gateway within two days.
The fee that is applicable per transaction transaction –
1.99% of charges are applicable for using wallets like Paytm, net banking & credit cards.
For debit card payments under ₹2,000, a minimum transaction fee of 0.4% per transaction applies.
For amounts above ₹2,000, the minimum charges of 0.9% per transaction applies.
There are no additional charges or fees for transactions with the Rupay card and UPI.
For international credit cards and debit cards, there is a fee of 2.8% per transaction.
There is no transaction for all startups (Build for India Offer)
Mobikwik Payment Gateway
It allows you to be on board with paperless facilities and digitally secured mode. The payment gateway accepts international credit cards with shareable payment links. There are no charges for the initial set-up and annual maintenance fee. There is zero withdrawal fee for this payment gateway.
Cost of payment gateway on international transactions –
On access to Indian credit card, debit card, UPI, and wallet – 1.90% per transaction + GST (18%)
On access to international credit cards – 2.90% per Transaction+ GST(18%)
The settlement may take around three days for this payment gateway.
SBIePay
State Bank of India, or SBI, is India's first bank that has opened its payment gateway. The payment gateway through SBI services is named SBIePay. It is one of the trusted banks offering solutions to its customers.
The initial set-up charges for SBIePay – Zero
The annual maintenance fee for the business purpose – ₹8,000
There is no chargeable fee on withdrawals and international transactions.
There includes a fee on transactions using—
Debit cards – 1% per transaction [no cost up to ₹2,000]
Credit Cards [for all types] – 1% on the transaction amount
Internet Banking – ₹5 per transaction of/up to ₹500

₹10 per transaction above ₹500
There are IMPS charges, including – Rs. 5.00 to Rs.9.00, and the settlement may take around two business days.
Conclusion
The cost of payment gateway varies from one to another in India. Also, different payment modes work in India. So, if you plan to have an online store, you first need to scratch your mind about the payment and transaction services.
We have given a review of different payment gateways and their respective costs per transaction. You can decide which gateway suits you the best and let us know which is more beneficial for your small or large business services.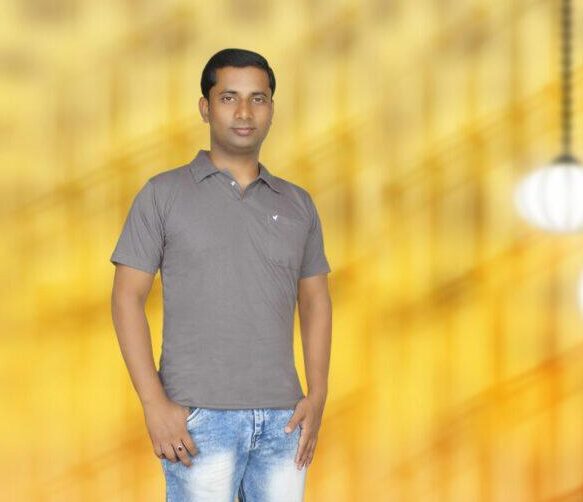 Signup for free payment gateway cashfree
Seven reasons due to which businesses in India loose revenue